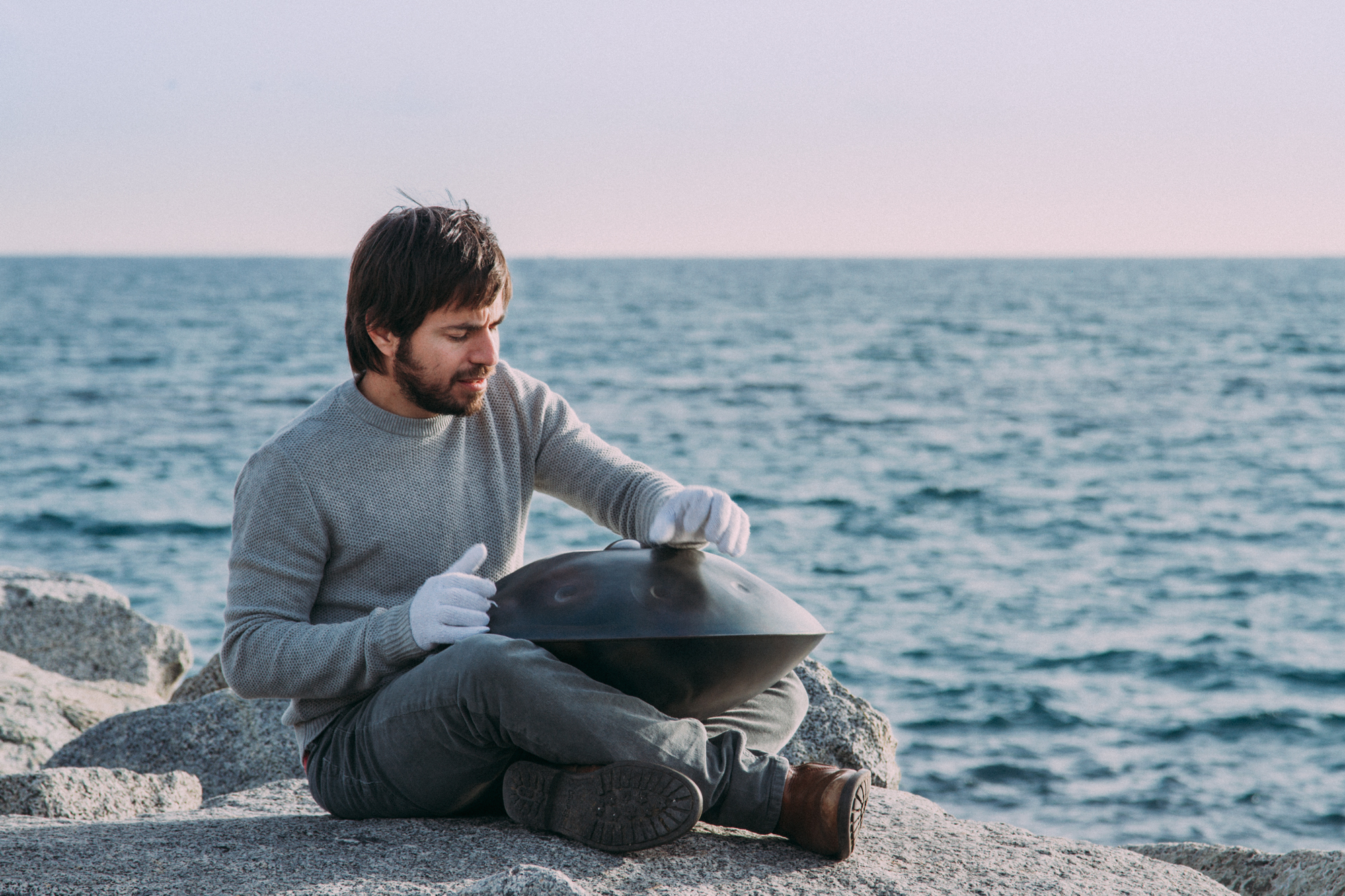 Ravid is one of the first handpan player, after working with the Hang creators in Switzerland (2003) he decided to dedicate his life to this unique instrument and has developed a method of playing the instrument. Now he is one of the leading HandPan player, giving concerts workshops and making music for Movies, TV and live performance. In the year of 2013 Ravid comes up with the idea of the Oval (the first Digital Handpan) which very quick becomes an attraction for different musicians from all over the world.
Ravid has performed in venues such as :
Wiener konzerthaus (Austria), Bozar – brussels (Belgium), Town hall & Symphony hall – Birmingham (UK), Stockholms Konserthus – (Sweden), Laeiszhalle – Hamburg (Germany), The Sage Gateshead – New Castle(UK), Bohemiajazzfestival – Prague (Czech Republic), Barcelona Auditorium – (Spain), Palacio de congresos Madrid – (Spain),  TED  (ideas worth spreading) & more . . . . . . . . . . . . . . .